About Us - Joseph's Heating and Air Conditioning
Jospeh's Heating and Air is dedicated to the complete satisfaction of our customers. We offer exceptional customer service and comfort solutions built on quality equipment from leading manufacturers. We service the entire Dayton Ohio area. You can rely on us for work done the right way, with your best interests in mind. Call us any time for your Air Conditioning service at (937)848-6898.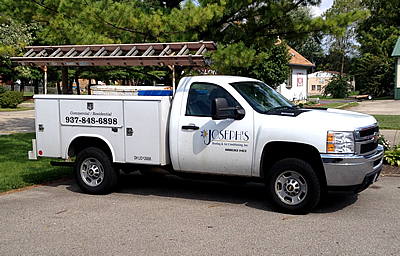 Our History
After working for other companies that were larger, I felt that to be reliable, provide a quality mechanical service, know your customers and maintain a reasonable overhead, you had to keep your company size small. Larger companies do alot more volume, but their overhead rises as they grow, as does the waste, as does the employee turnover.


I trained in residential, commercial and industrial equipment. After being in the trades for 10 years, I decided to start my own company and implement the ideals I listed above.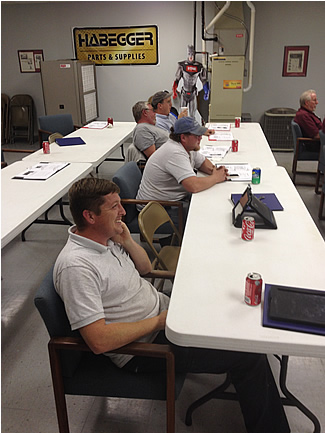 Our technicians spend a lot of time in class being educated by manufactures on the latest technology and trends in the indutry. This allows us to send out a qualified technician that knows how to resolve your problem on each service call.

We work on any equipment, any brand, from residential units to 30 ton rooftop units. I work with the equipment Mfg. to resolve problems that other companies have given up on and recommended the customer replace the equipment.

We sell American Standard, Ducane, Carrier and Tempstar. However, we service and maintain all brands. ( residential and commercial )

We do not offer financing, because it has to be figured somewhere in the price and we work hard to keep our prices competitive. However, we do accept all credit cards. We will work with you to help you qualify for any DP&L and Vectron rebates available. It depends if the equipment qualifies or not, but will find out for you.

To create a happy customer, we have to be good at what we do and we are. Give us a call today!

Joe Dittenhofer
Joseph's Heating and Air Conditioning, Inc.
937-848-6898

Joe's Classic Truck on display in Bellbrook, Ohio during Christmas